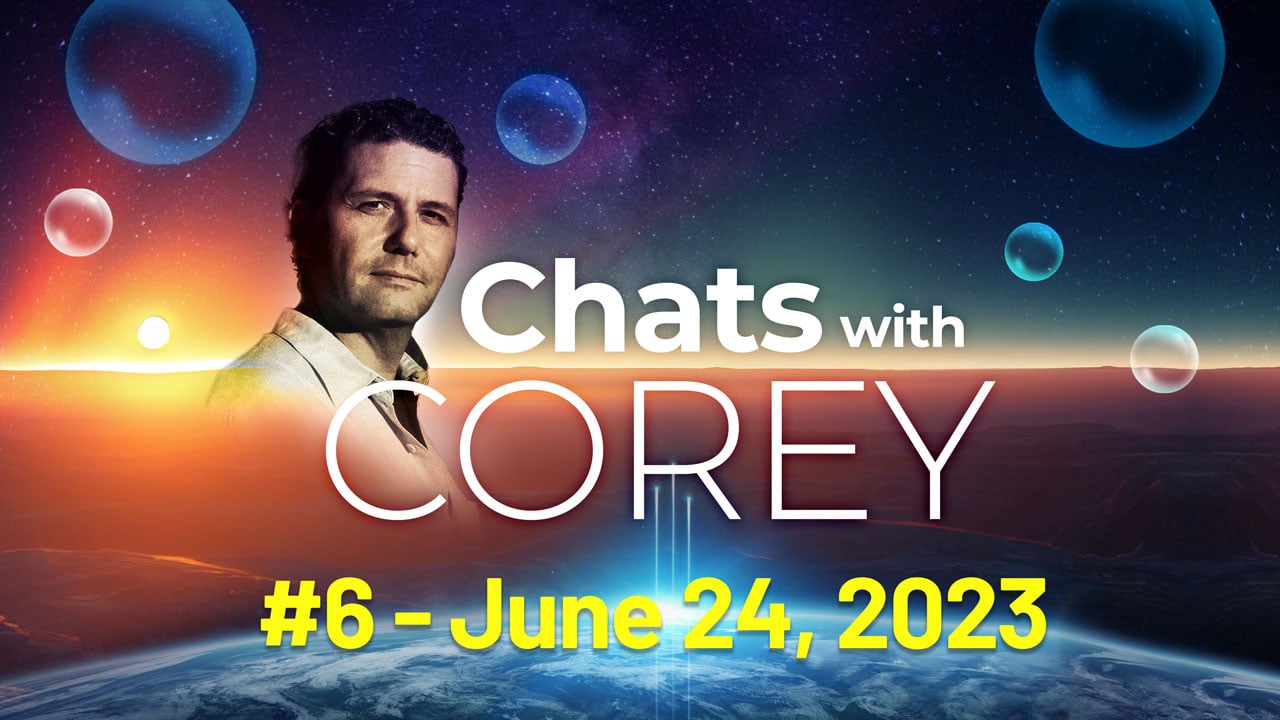 NOTE: Video requires active subscription.
Chats with Corey – June 24, 2023
Due to the sensitive nature of the topics discussed in this video (Corey's recent "Earth alliance" briefings), the full recording of this livestream update is only available to paid subscribers at this time. We may release portions onto YouTube soon.
Next Episode: Chats with Corey – Q&A July 22, 2023
People: Corey Goode, Mike Waskosky
Topics: Disclosure, Earth Alliance, Q&A, Recent News