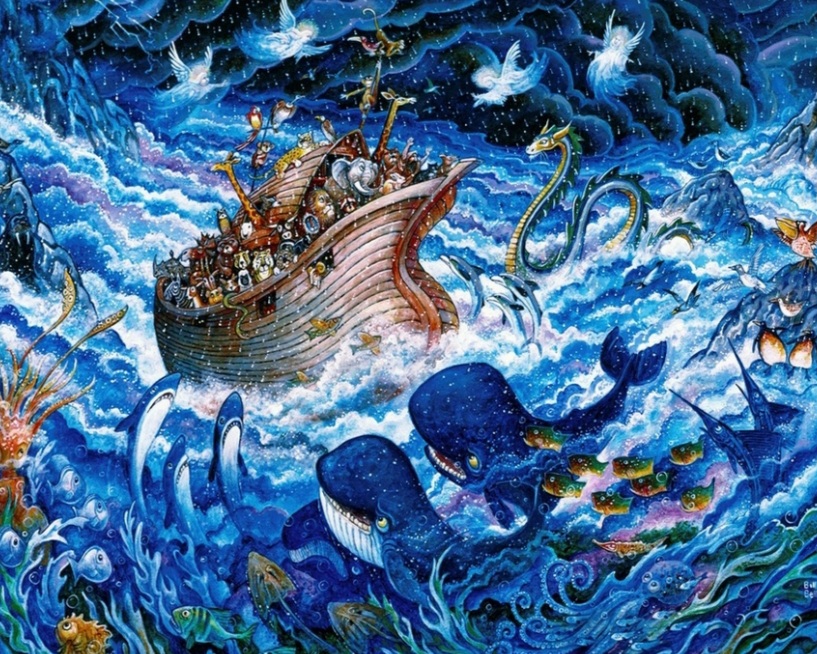 I Have been communicating with Alien Beings and have been given a message from beings claiming to be Ancient and of biblical times. The God of War, Christ and Aya (The beast) the God of Animal suffering. The message is clear as Day. If we want to Ascend then this is the way laid out by the God of the old testament and The Christ of the new. There was a covenant made between Noah and God but most importantly the Animals.
In the old testament God was Trying to stop people from harming and killing each other by using fear of punishment.
Then Christ did it with love and self sacrifice.
But there was a covenant Made between God and the Animals that there would be a reckoning regarding Animal Harm and murder. There will be a Judgement and we will be shown our "sins". Not only our harm against our fellow Man But what we have done to Animals.
(Genesis chapter 9:3-5) "3. Every moving thing that liveth shall be meat for you; even as the green herb have I given you all things. 4. But flesh with the life thereof, which is the blood thereof, shall ye not eat. 5. And surely your blood of your lives will I require; at the hand of every beast will I require it, and at the hand of man; at the hand of every man's bother will I require the life of man."
I have been told there are ancient Gods that are awaiting release in order to harvest this planet and the ones that reman will be those that can understand their crimes and repent. Then start to repair this planet.
We have been enslaving, torturing's, murdering and eating animals for how long as a species? Our crimes are many.
Its going to take a lot of bravery for us to look at ourselves and really see the harm we have caused.
But we can do it together!
We can stop harming each other, our self, and most importantly the Animals!
Then we will see the future for told by prophets of old. A heaven on earth. With no pain. If we want it we must Give it away! Give it to the Animals.
Isaiah chapter 11. 7: "And the cow and the bear shall feed; their young ones will lie down together: And the lion shall eat straw like the ox…"
Isaiah chapter 11: 9: "They shall not hurt or destroy in all my holy mountain: for the earth shall be full of the knowledge of the LORD, as the waters cover the sea."
In July of this year I was at a church in the mountains. And I Channeled this letter to the Church.
Recommended

1

recommendation
Published in ET & Spiritual Contact, Religion, Spirituality