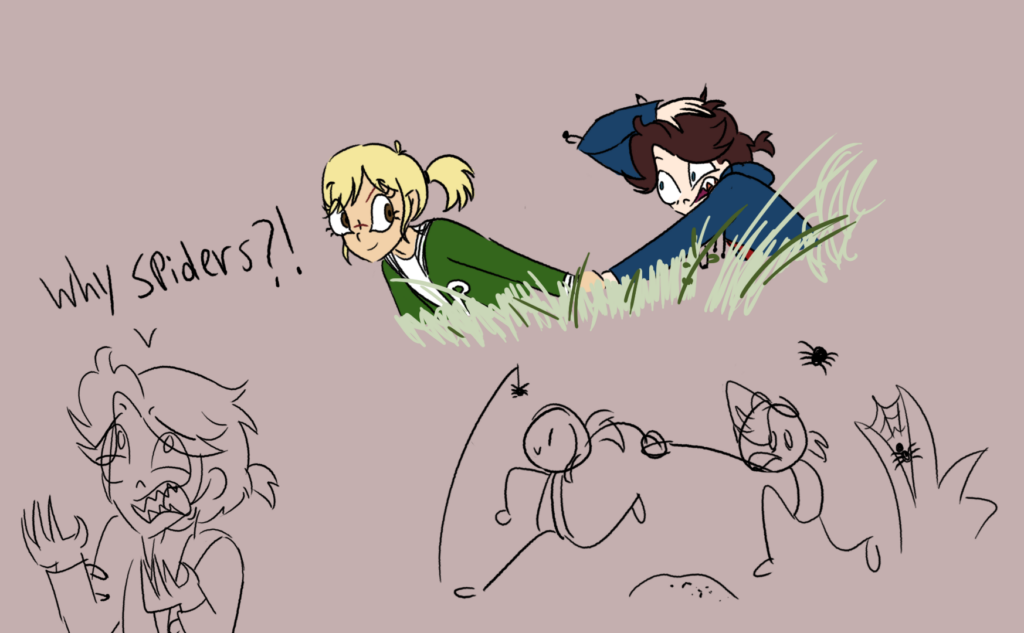 It seems like things are happening in real life now, and I'd like to write my experience. As you know, I am 21 years old; I have no military experience and am considered a semi-normal human being. I would also like to state I have never done drugs, so this was all completely sober. I have spoken about my dreams, but now I will discuss this reality. A year ago, after documenting another dream, I started my daily tasks. They were also known as homework. Everything was normal until I started seeing words in my vision. Or at least I thought they were in my vision until I closed my eyes and still saw them. They looked like a sunspot engrained into my vision. A stamp that I would see wherever I looked. The first time I saw the words, I freaked out.
I was trying to read for a psychology class, and I just began to accept the alien past I was piecing together. After trying to comprehend what had happened, the words disappeared. A few months later, they returned, and I could translate what they said. Well, perhaps translate is not the word. The words were "Shaheer Kreer Sareer Shatter Kreer Sareer," which I later learned is a good luck charm. Once I accepted and remembered the words, they stopped appearing. At the time, they appeared six times. I thought the words were gone for good, but they reappeared on the 16th of February. This time, however, they were different, they were decipherable, and other words appeared.
A week in advance, I had spoken to a psychic to ask for guidance if the words were ever to reappear, and they told me to listen for a sound to decipher the message. So to decipher the message, I listened for a sound. The sound that started playing was a song called "Come As You Are by Nirvana" and once I listened to this song, the indecipherable words turned into "Message me" the message began to repeat, "message me, message me" I would lie if I said I found our who contacted me first try, so I'll tell you how awkward this indeed was. I have a tiny friend group, and the idea of aliens is something they are not open to, so I messaged all of my friends, "Am I supposed to message you? I'm seeing words in my mind" you can guess how that went. One person thought I was dead after I didn't reply to them, two others thought I was crazy, but the fourth, my new friend, who I shall not disclose their name, responded with, "do the words look like a sunspot with a little bit of purple?" I was shocked because It was exactly as they said. I was sick then, so even if I wanted to drive to Stuart, I could not. On another note, the repeating words turned into "Just messaged me" when I texted this friend. I asked what I should do, and they told me to drive with them to Stuart when I felt better. I also asked questions about who they were in the past. They said they were a wolf and told their story in great detail. I would not believe them if I did not see these wolves in my dreams before meeting them. When we first met, I felt they were the wolf, and my suspicion was correct. With this new information given, we shall call this friend Wolf. After ending the texting session with Wolf, we decided to drive to Stuart on the 19th. Ah, yes, the Park in Stuart, full of everything that I fear; wasps, bees, spiders, and spiders. Did I mention spiders? I have a massive fear of Spiders, and we basically had to go into the woods.
I was wearing a rain jacket, a turtle neck tank top, and jeans at the time. I yelled, "lead the way, Wolf!" as they took my hand and led me. I wish I could show you an image of how hilarious I looked—following my shorter friend ducking and holding my head while making many jokes. I looked ridiculous, and even though it was just me, Wolf, I knew for a fact we were being watched. We got through the woods and walked to the park. No more spiders! We kept following whatever pull we felt, I felt nothing, but Wolf felt something, so we continued walking. I had a strange feeling that we were supposed to return to a particular tree near the entrance to the woods at night. As we kept walking, we met two people, two people playing Frisbee golf. They were really nice and let us play the game for a bit. Out of pure exhaustion, I told them we were following a lead with the words Stuart and the vague idea of seeing these places in our dreams. A dream lead, he didn't dismiss us and told us good luck. I doubt he will ever read this, but it was nice meeting you! I told Wolf that perhaps that is who we were supposed to meet, as everything happens for a reason. From then, we walked back to the car and called it a day. Next time we would return at night and get results.
Recommend

0

recommendations
Published in Art & Media, Awakening & Ascension, ET & Spiritual Contact, Music & Vibration, Spirituality