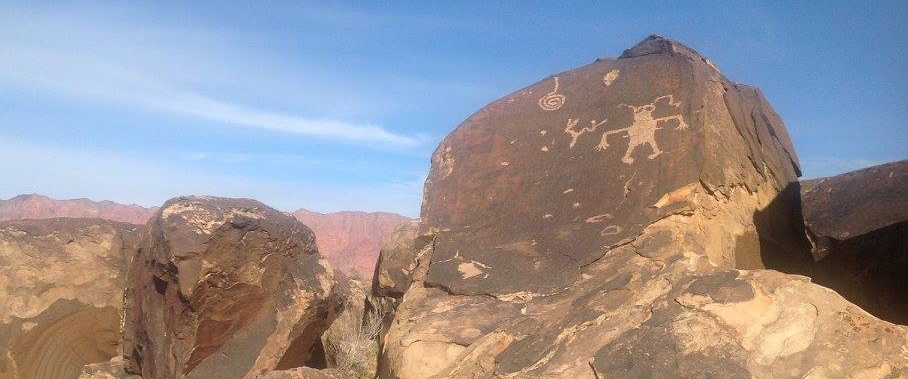 I'm not saying it's Cosmic Neighbors, but, It's Cosmic Neighbors.
Before retiring, I purchased a condo in Southern Utah in the beautiful community of St George. It is the home of the Huntsman Senior Games, this years Ironman world championship triathlon and It's own St George Marathon. It is known for dinosaur tracks, being very near Zion National Park and its mild winters by Utah standards.
My favorite hobby in the first six or seven years living here was the opportunity to exercise my curiosity about petroglyphs and ancient native cultures. After hundreds of hikes and exploration in the deserts (a portion of the Mojave that extends into Utah), I tried to preserve that legacy by creating two FB group to display my photos.
The photo for this blog is of one of those petroglyphs.
The age of the planet, the true history of it's inhabitants, my connection to the story has long been of interest. Finding the Law of One and many other volumes of similar theme has been able to connect many dots for me.
Blogging here is therapeutic for me, because I don't get out as much as I used to.
I guess in my mind: Sharing is Caring
Recommended

2

recommendations
Published in Uncategorized