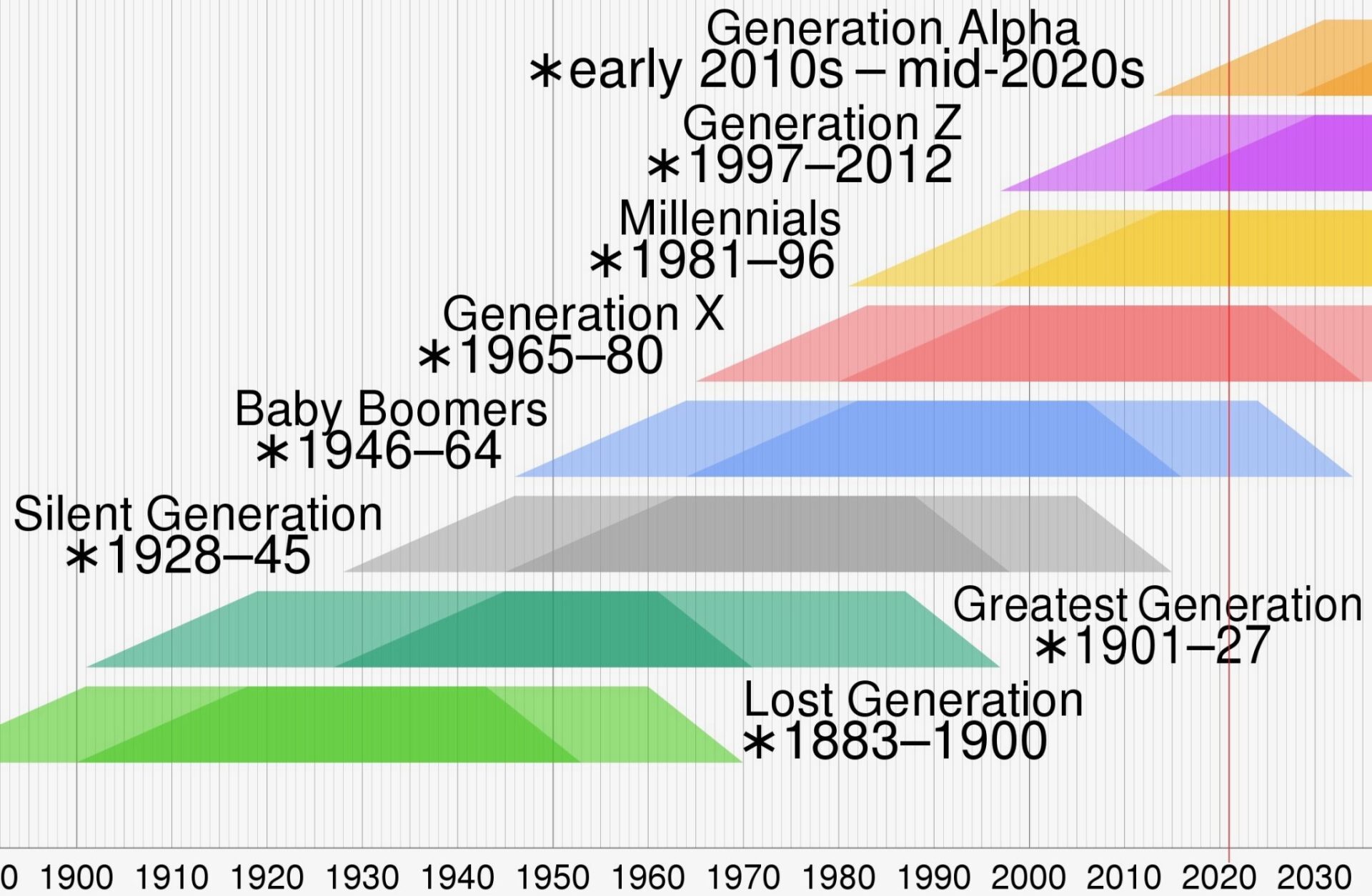 Do Spirit Workers Come in Waves???
Generational names;
The Lost Generation — born 1883-1900. …
The Greatest Generation — born 1901-1924. …
The Silent Generation — born 1925-1945. …
Baby Boomer Generation — born 1946-1964. …
Generation X — born 1965-1980. …
Generation Y — born 1981-1996. … Millennials
Generation Z — born 1997-2012. …
Generation Alpha — born 2013-2025.
Note: Dates are approximate and there is some overlap because there are no standard definitions for when a generation begins and ends.
I've been wondering if each generation has had a unique mission and been comfortable with it's own unique vibration or frequency. Each seems to have one. A unique physical experience for growth and spiritual heritage.
It's possible that at any one point in time, all the above are represented. Children to Centurions.
The Greatest Generation have few still alive. My generation, the baby-boomers are thinning out as well.
I'm getting excited about the (A) Alpha generation. Those just beginning school and younger. They seem so sharp and alert. Marisa's (stepdaughter's) two children, 5 and 4, seem so alert and have cognitive skills that make me often think, WOW.
I'm most concerned with the Y and Z generations. Growing up with so many distractions and distortions , that I'd call "anomalies". TV's, Phones, Movies, World Events, Music, Education, etc., etc. Suicide, drama, and emotion seems so very much on the surface.
A reflection on generations and cultures:
I'm drawn to the cultures that revere experience, Some have the grandparents raise the child through specific phases of maturity and growth.
Other segments of societies have had male influence almost disappear and single woman raise families almost alone. Lots of other dynamics in between.
There are generations that seem enlightened and others easily distracted. We can all think of examples of both. Each generational division pictured have played a unique part in the design of Earths enlightenment or lack thereof….. Just another thought that needs more contemplation.
PS; This is viewed from my USA perspective and I realize others will see things from a
different perspectives.
Photo Credit en.wikipedia.org
Recommended

1

recommendation
Published in Uncategorized