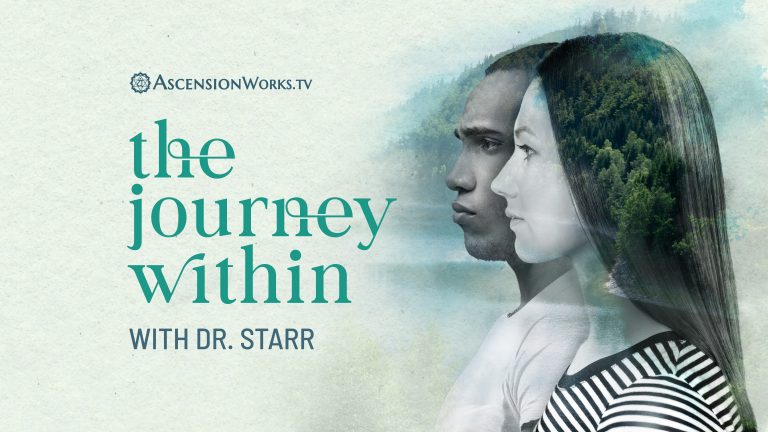 The Journey Within with Dr. Starr
Dr. Starr MacKinnon is a licensed clinical psychologist specializing in mind-body-spirit holistic wellness. She has had a life-long fascination with spirituality, consciousness, and everything esoteric. In 2007, her awareness began to expand which eventually evolved into a Spiritual Awakening. Dr. MacKinnon was then inspired to assist Michael Tellinger to start the Ubuntu Liberation Movement in the United States in early 2016. After walking through her own experience of cancer and "spontaneous" healing in 2017, she felt compelled to move beyond traditional psychotherapy practices to provide support for the growing Awakening Community.
It is her life's passion to help people release the ego to experience joy, inner peace, and clarity about the truth of their being. Her early career focus was integrative medicine, research on alternative therapies, and program development. Working as a clinical psychologist for Kaiser Permanente, Dr. MacKinnon developed the Mind Over Cancer mindfulness-based cancer recovery program for the oncology department.  She was also responsible for revising the weight and wellness curriculum for Kaiser Permanente Preventive Medicine.
In addition to her work as a clinician, Dr. MacKinnon has experience as an adjunct professor at Alliant International University and has been involved in research projects with Kaiser Permanente, Scripps Health, Veterans Medical Research Foundation, University of California, San Diego, and San Diego State University. She also specialized in heart rate variability (HRV) data collection, management, and analysis and pursues research involving integrative therapies, health and wellness, and psychophysiological mechanisms of change. In collaboration with HeartMath Research Institute, Dr. MacKinnon published a study on the cardiac regulation of vagal afferents (heart to brain connection) during emotion and diaphragmatic breathing such as that seen in yoga or meditation: https://www.ncbi.nlm.nih.gov/pubmed/23824262.
---