The Lunar Eclipse upgraded our power supply, here's how to plug in
Do you know about grounding? Some people call it Earthing. It means connecting to Mother Earth, and usually this lets you become more stable and energized and more powerful to affect things on Earth.
Usually grounding is done using the root chakra.
But since the eclipse, things have changed, and that particular power socket no longer has power running through it. Or if it's still there I can't feel it anymore.
Leaving me and a few others feeling very, very tired yesterday morning.
Did you feel this way too?
If so, try to do this
Find a peaceful outdoors place, maybe your back yard.
Meditate there.
Raise your consciousness
Try to activate your higher chakras
Use those higher chakras to feel the world around you, the same way you would with the root chakra to ground yourself.
You'll probably find some wonderful energies there. Use your higher chakras to grab hold onto that , and bring it into your body.
Once it's in your body, push it down to your root chakra and use it as your new power source.
Do this with direct sunlight, and you'll feel like Goku! =D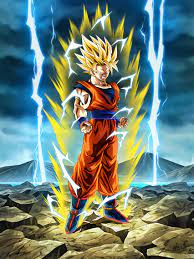 2 LikesRecommended1 recommendationPublished in Uncategorized