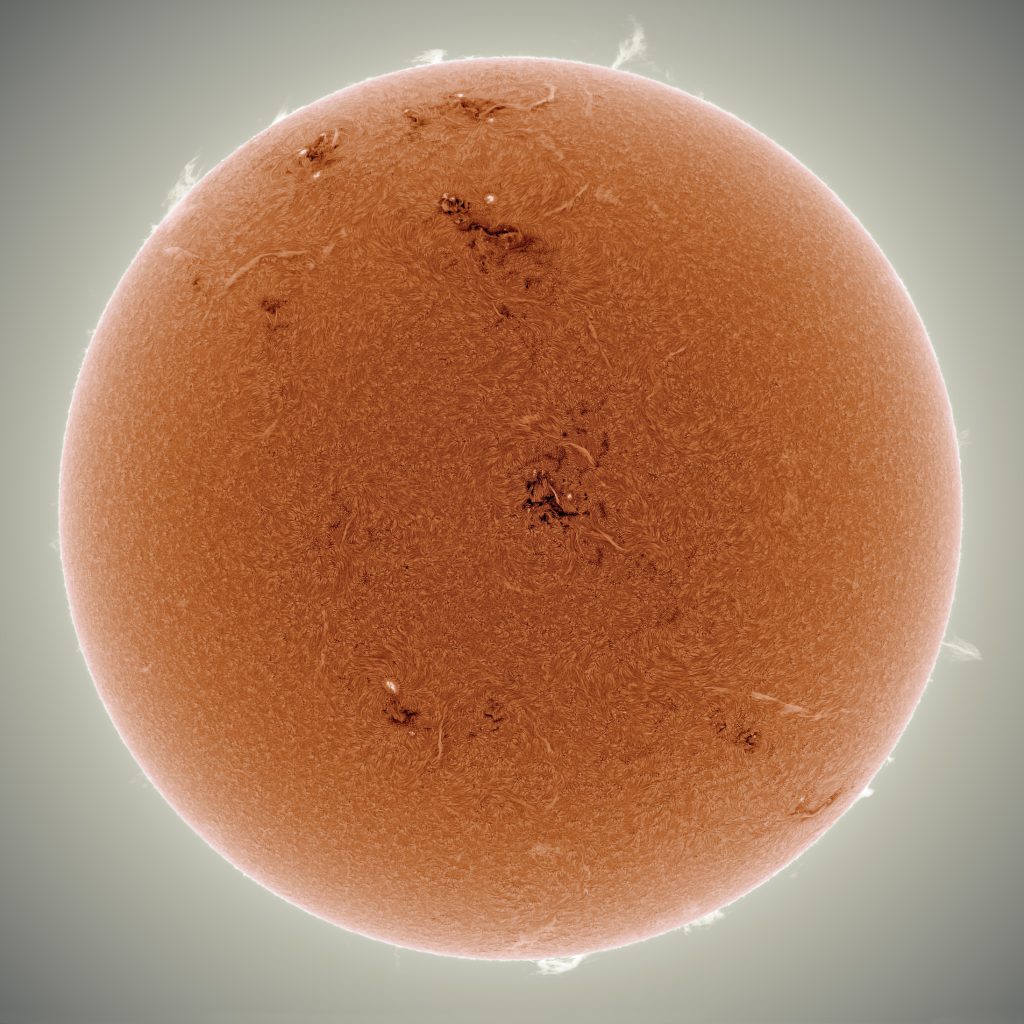 We all see things from a different perspective. I've heard that when the police take a witness report about an incident, there are often major differences as to what was witnessed. Different time, different color, different speed, etc., etc.
As an example of (Perspective/Perception), This the surface of the sun. Different color & distance. Not from NASA but an ordinary citizen with an extraordinary interest in photographing the sun.
If I had told you, in the beginning paragraph that this was a cell of the body, under an electron microscope, your Perspective/Perception would be very different.
Fair warning to us all: We can always sharpen our discernment and intuition to carefully gather all the facts you can before you draw any conclusions and determine the perspective that gives the correct perception.
Photo Credit: Alan Friedman @ https://avertedimagination.com
Recommended

1

recommendation
Published in Uncategorized