Guided Meditation - King's Chamber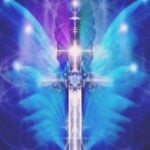 Today we did a Kings Chamber meditation. The group has had some really potent energetic effects in the past. If you're not feeling grounded lately, or consider yourself an adept, it could be better to sit this one out and choose another recorded meditation. If you're ready to dive deeper into this healing work, and this is not your first rodeo, then please join us.
Ra did caution in the past that our people were not distorted " towards the desire for purity " to a great enough extent. The Kings Chamber would not be a good fit for people navigating the earlier stages of healing, awakening.
This is a tool/meditation for the adept.
Next Episode: Law of One - 4th Density